If you're in the market for a massage chair and you're on the shorter side, then you will definitely want to check out our information below. It's very important that you find a model that fits your stature so that you're able to utilize the chair to it's full benefit and potential each time you use it. Not all massage chairs are created equal and some work better for certain body types than others.
After extensive research, we're going to list the top options to help you determine the best massage chair for short people. For clarification, we are taking into options that are best for users shorter than 6 feet tall. We'll help provide all the necessary information to allow you to make an educated decision.
Osaki OS-4000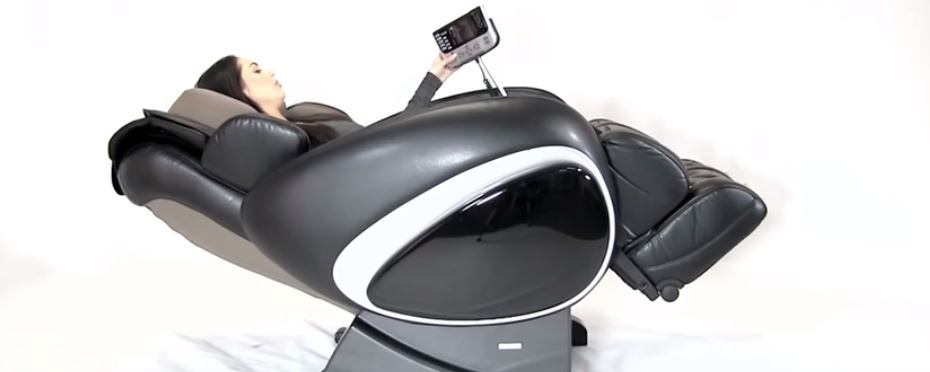 Check out our full review HERE.
Features
One of the number one things to like about this particular Osaki OS-4000 massage chair is that it does offer the zero gravity feature. With zero gravity, it actually positions you into a point to where it takes a lot of the body weight off of your upper body and puts it above you by positioning your knees higher than your heart. This position will decompress your spine, which is supposed to provide a more intensive massage when your back muscles are relaxed. The chair does come with the leg scan feature. The way the leg scan feature works is it actually extends to find your body length and has a sensor in the back of the chair so that it'll continue to maintain that flat feel of the back of your thighs on there.
Now, that was the first stage of zero gravity so now we're going review the second stage and what it actually does as it's in the recline position. It will redo the leg scan but it actually just moves up the leg portion and the back part of the chair. If you felt that possibly you didn't stop the sensor in time, you can actually manually extend those legs by hitting the button once, letting it go, and then hitting it again to stop.
Now, not only does the Osaki OS-4000 massage chair have a LCD screen display, which will show you all the massages and where they're running. You can do particular spots, partial areas, and manually move those up and down along with the body scan. Looking at the screen, on one side you have all of your massages, you have the control of where the massage is running up and down on the back which is one of the number one features of the chair when you're actually getting a massage. It also shows the different types of back massages. It has the kneading, the shiatsu, the tapping, the Swedish, the clapping, things along those lines.
If you feel that the massage is not strong enough, you can flip back the pad and the pillow and the massage rollers will start to get you in the back of your neck and around those areas that sometimes you may feel is neglected. Naturally when you recline the chair and have a zero gravity or in a recline position, more body weight on top of the chair is going to produce that stronger massage you're looking for as well. A lot of people may not know, but in the back there's an insert where a piece of memory foam pad that will stop those rollers from getting all the way up against your back.
That's probably the most I can explain on the introductory of the Osaki OS400. As time goes by we'll start to break down the chairs and I'll show you the overall functions and everything they do as well as some of the other models.
Infinity Altera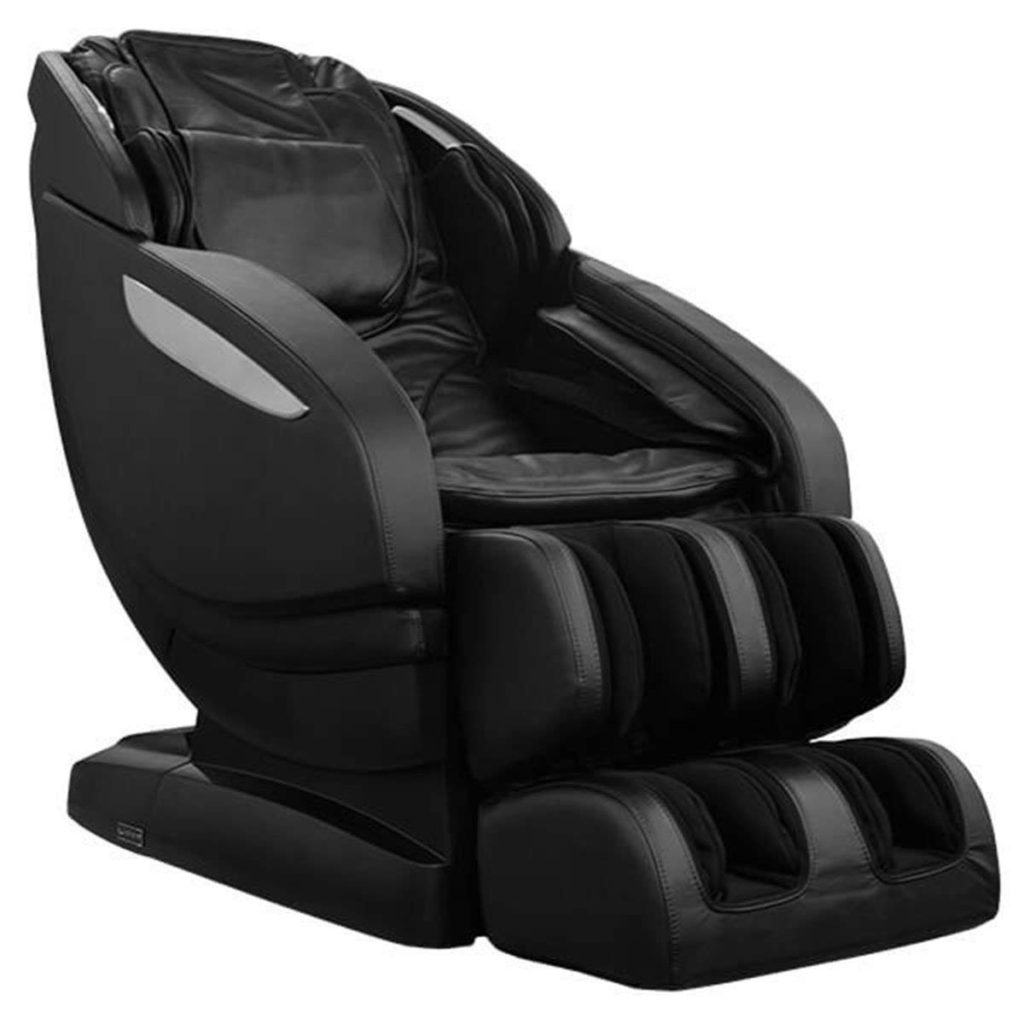 Features
This chair is ideal for the petite user and has several great reviews from users under 6'0″. It is one of the first chairs on the market specifically designed for the shorter user. This compact chair is perfect for anyone who finds themselves sinking into more traditional massage chairs. It comes with many of the features of competing chairs, but with an increased price tag.
The Infinity Altera massage chair has taken luxury and brought it down to even more affordable price point. No other chair in the Infinity collection offers a feature set like this one for under $5000. With the Altera, you get an L-track massage system, Bluetooth technology, iOS and Android mobile apps, space saving technology and much more. Infinity has engineered the airbags of the Altera to be much more flexible so they can comfortably cater to users between 4'9″ and 6'2″. Check out the full feature list below and see if the Altera is right for you!
Zero Gravity
Body Scanning
Reflexology
Airbag Compression Therapy
Lumbar Heat
The back L-track features an adjustable 49-inch track for maximum comfort, and there are two separate zero gravity positions to enjoy. This chair can aid with spinal corrections or waist twist issues, and you'll get a deep, rolling heat massage from your feet to the base of your skull.
The Infinity Altera massage chair comes with several firmness levels in the airbags. You'll find it helps to increase vascular and lymphatic circulation in your arms and legs, and give you an excellent full-body massage.
Apex AP-Pro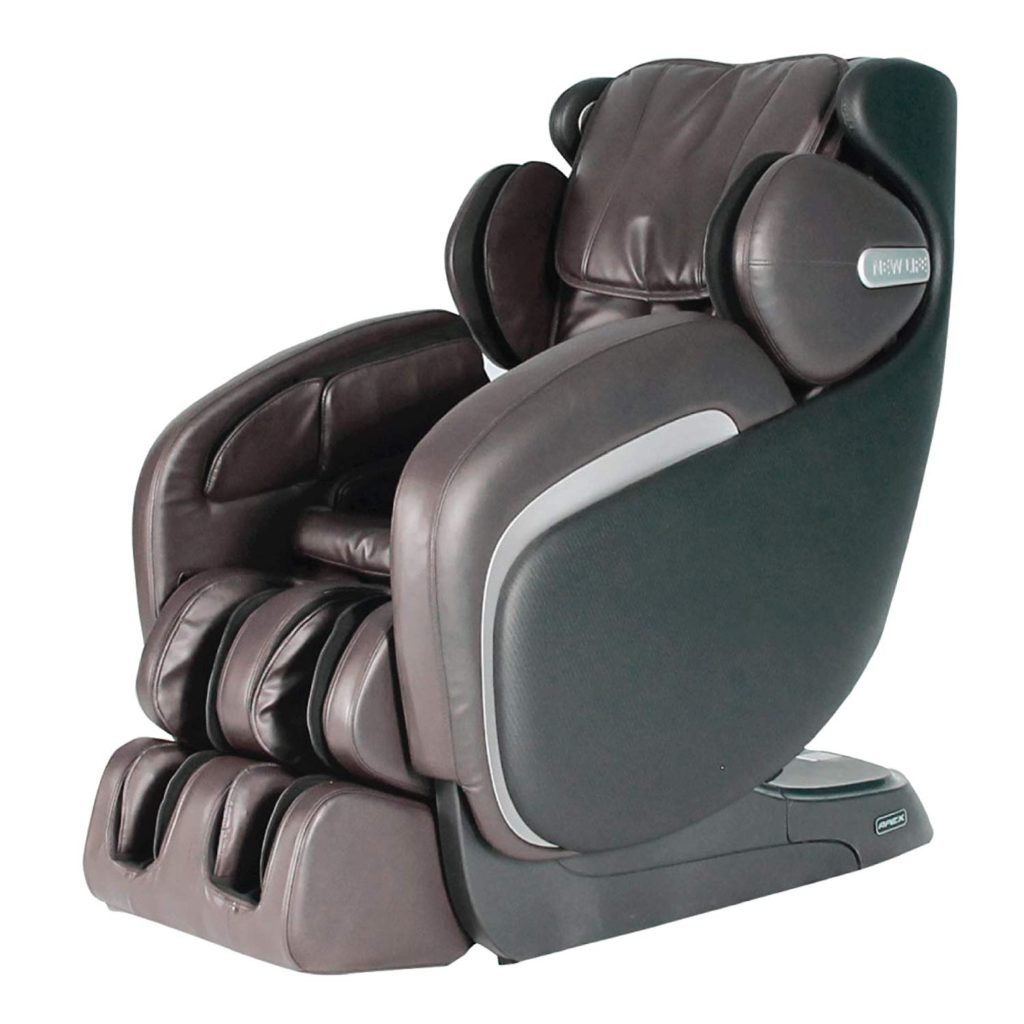 Features
The Apex massage chair comes with a sleek design and three different colors to match any decor. This massage chair has been specially designed for a more petite frame, and the airbags have been tailored to benefit your smaller stature. There is a full L-track massage system that will give you massage and heat from your lower back to the base of your skull.
The L-track design on the Apex AP-Pro allows for the back massage rollers to reach from your neck and all the way to your thighs. They have also upgraded the airbag technology to focus on less parts without sacrificing the massage experience. Dual foot rollers, dual hip rollers, a special twist and stretch feature make for a great massage that will help to invigorate and relax.
You'll also benefit from three levels of zero gravity settings and an easy-to-use hip roller function. This chair has an impressive space-saving design it's easy to keep it out of the way when it's not in use. Apex has designed this specific massage chair to fit frames from 4'5″ up to 6 feet tall, and there are several adjustable options for maximum comfort.
L-track rollers
Dual foot rollers with deep reflexology massage targeting the acupuncture points on the bottoms of your feet
Zero Gravity massage
Calf and foot massage
Auto leg scan

The multitude of settings allow you to tailor the massage experience to your needs easily. Additionally, the space-saving design is a huge bonus.